Painters & Decorators in Exeter
>>
Here at Churchford Property Care we have a highly-skilled team of Exeter decorators who can help transform your home.
Our painting and decorating team work out of the city of Exeter and cover many areas in the South West. Efficient, friendly and trustworthy, we provide a personal and considered approach to putting the finishing touches to your home' interior and exterior, using only the highest-quality products.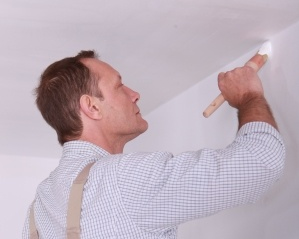 Exeter Decorators
Our professionally-trained Exeter decorators know the building industry inside and out and truly appreciate the skill and craftsmanship that goes into making a house into a home.
For exterior works, we prepare and make good all types of wall surfaces for example, smooth masonry render, scat finish and redecorate with 2 or 3 coats. We, rub down, make good, fill, scarf and redecorate windows, doors, fascias and soffits.
Whether you're after a full internal and external redecorate or the guest bedroom needs a lick of paint, Churchford Property Care can help with it all.
We make good and redecorate garden fences/walls, gates, railings, gutters, drain pipes and garages. Any of our work can be carried out at ground or high level.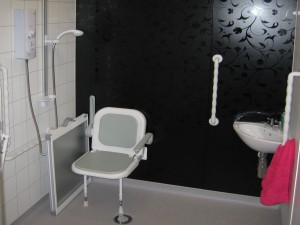 Home Decorating Services
Staining, varnishing or glossing all types of wood work emulsion to walls and ceilings. In addition, we are also wallpaper, tile and clad where necessary.
In preparation for decoration, we dry line, skim, hard wall or sand and cement small areas or whole rooms, much of which can be done whilst you are still living or working in your property.
We frequently work on buildings experiencing damp related issues. In these circumstances, we diagnose how, why and where there is water ingress within the property and then offer preventative measures and making good solutions.
Transform Your Exeter Property
Churchford Property Care prides its self on the understanding that much of decoration is in the preparation whilst providing skilled considerate labour. As such, we provide skilled and considerate labour who dust cover all areas working respectfully and tiredly in your home or workplace. We frequently anticipate any potential problems and find cost effective solutions, leaving you and your home safe and comfortable. We offer advice, guidance and opinion on your decor of choice and will leave it so spotlessly clean that you won't even know we've been in.
Let Churchford put the cherry on top of the cake with our range of paints, wallpapers and tools, all at a reasonable and honest price. For an expert and friendly team of Exeter home decorators, look no further. Call us today on 01392 494691 or send us a message to discuss your needs.