8 Property Care Tips You Should Do This Summer
>>
With the days of Summer now upon us, there's no better time for people to take a look at their property care needs. The days are longer, the weather is dry and there's more opportunity to check things over and get things done.
50% of homeowners say that their motivation for home improvement comes from wear and tear of the property – don't let your home get to this point!
Churchford Property Care in Exeter has created this article of helpful checks that help save time and money. Let's start by finding out how much homeowners could save by carrying out a bit of DIY this Summer…
Reactive Maintenance & Proactive Maintenance
Planned/proactive maintenance is identifying when sections of a property need taking care of and taking the appropriate action. By having the right mindset, you can save the pennies – plumbing call out fees are never ideal, but you can keep the costs to a minimum by paying attention to your home and trying a bit of DIY.
Reactive/emergency maintenance is the restoration of equipment that has broken down and needs immediate attention. This could be anything from a burst water pipe to electrical failure, sometimes these things are beyond control, but at Churchford – we offer cost effective solutions to the South West.
1.Keep your lawn healthy
Spring time is usually spent getting the lawn healthy, green and blooming – for this reason, the Summer is often overlooked when it should ideally be about maintenance. Keep your lawn a picture of green beauty this Summer and don't forget about it, how would you feel if you went all Summer without a drink?
Water wisely: provide at least one inch of water per week all around.
Raise your mower blade, slightly taller grass provides deeper and healthier roots (grass should be cut to around 3-4" regularly)
Control weeds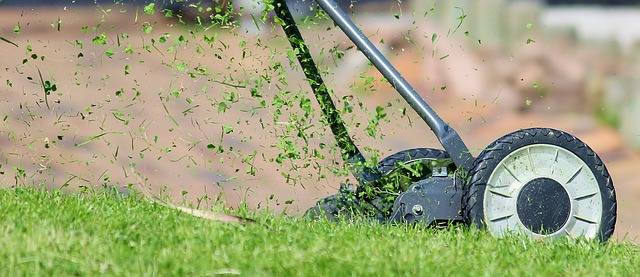 Top tip: water regularly for healthy Summer appearance or don't water at all. There's no use trying to 'bring a lawn back to life', it should naturally recover once the weather changes.
2.Cut down & prune plants
It's definitely worthwhile to put a bit of effort into gardening this Summer, unless you want to increase the risk of damp and moisture and permit insects to move in with you. Keeping your plants healthy, structured and strong ensures homeowners are not stuck with an untidy garden during Winter.
Control overhanging trees, branches and bushes
Don't prune in a heat wave as this can stress trees and shrubs – wait for moderate temperatures
Always use clean landscape tools – after each use, cleaning will keep diseases, weed seeds, insect eggs and fungi at bay. Taking care of your metal tools also means preventing rust!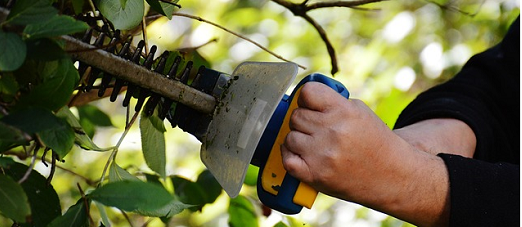 Top tip: Cut out any old dead wood at the base of the plant to encourage new roots
Avoiding these tasks could encourage landscaping to grow to close to the house which could result in channel moisture. Don't let the exterior of your home suffer, crack it in the Summer months! You never know, it might let a bit more beautiful sun rays through the windows as bushy shrubs tend to block the sunlight view….
3.Check your roof for damage
This season is the best time to remove gatherings on flat roofs including moss, stones & pebbles, clumps of leaves & birds nests. Looking after the roof is crucial, yet is one of the most neglected responsibilities by homeowners. Arriving at a point where the roof can no longer do its job is a day property owners probably don't want to see!
Blockages in the gutter can encourage water to gather and make its way back into the home so it's important to keep this clear. If you're uncomfortable with climbing the roof, Churchford recommends hiring a professional to inspect this.
Clear your gutters and valleys by removing leaves, twigs and debris; this should be done twice a year, and Summer time is definitely the best time!
Look for tiles that appear discoloured, crooked or loose as these could lead to damp problems in the future.
Observe any roof slope towards the centre – this could be a sign of ageing roof that may need repair.
Remember, roofing care is a good investment and problems can be prevented with regular inspection and routine maintenance. If you require professional roof inspection, hire a professional in your area.
4.Be a leak & mould detective
Water damage can cause major harm to a property if not inspected and treated immediately. Preventing leaks and checking for home water damage could save money in the long run. After substantial rainfall or particularly humid days, you're at increased risk of damp in the home, so be aware of dampness and moulds:
Make a solution of chlorine bleach and water to scrub affected mouldy areas
Check dripping taps and repair them or get them fixed, this could save more money than you think!
Check your toilet cisterns

5.Freshen up the walls
When it comes to your home, opportunities to paint (internally and externally) may be few and far between – but early Summertime is the perfect time to freshen up your wall colours and give your property a new look. Just imagine the windows open, music playing and natural smells of the outdoors while you add a new coat!
Start by checking your walls for paint peelings and cracks, this article will help you to understand the range of different types of crackings and the best solutions.
Even if there is no internal damage, painting doors, windows, walls and other areas of your home is best done in the hotter months as the paint will blend better to the surface if it's not wet or damp, so you'll be setting yourself up for a more durable finish.
Colour tips:
http://www.houzz.com/ideabooks/3483816/list/help-what-color-should-i-paint-my-house-exterior
6.Checking the drains
Gutters are likely to become cluttered with leaves and debris in the Summer, and the occasional downpour in (especially in the UK) is likely at some point – and the clogs mixed with the water can cause strain to your drainage systems. Make sure you've cleared yours out!
7.Observe the exterior
Avoid large, expensive projects by taking time on exterior maintenance and improvements. By taking advantage of the warm weather, homeowners can commit to tasks that will save time in the longrun.
Repair any damaged walls to stop termites and bugs with grout
Wash the outside of your windows
Look for any flaking wood on fences
Clean your siding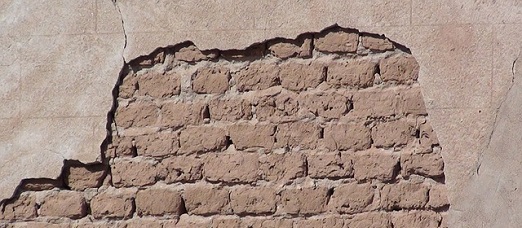 8.Control the pests
Insects during Summer are pretty standard for every home – one moment you could be in your living room enjoying the Summer breeze through the windows, the next thing you know, the entire cast of A Bug's Life is shooting for their second film!
By moving proactively, you will stop unnecessary home issues from rats through to wasps, fleas and bedbugs – when the temperature goes up, these guys are out! To prevent these pesky home intruders, listen up:
Keep the home clean & tidy
Close bin lids and take them out for collection every day (if possible)
Gaps in door frames or tears in walls can permit entry for smaller creatures, to avoid this, make these small repairs or call a local building firm to help with this
Purchase an electric fly zapper
Top tip: create a honey filled funnel – this flytrap will attract and catch!
Last but not least, keep the Summer vibe alive!
Now you've worked like a trojan to keep your property in perfect working order and shape, go and enjoy the sunshine. If you're based in the South West and happen to need any property maintenance help or advice, get in touch!